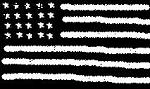 Times can be hard but one thing is for sure is that most if not all Americans will need a way to get to and from work every day. Trying to get to your destination everyday should not be a challenge but when you look at other options like local and public transportation one ma think you have to settle and pay for a new or used vehicle. When we usually have some questions that are hard to answer you have to either pick up the phone and call the car dealer or find out what exactly it is by sending a email.
Taking most car deals into consideration you can be able to tell the difference between a good dealership and a bad one by simply checking if the car salesmen will allow you to choose a vehicle and not the other way around. We know that you must earn a living but we also know that you must also have some worth living for like a top quality used car. Lets' face it, we all like to drive a good car, and working hard every day to pay for it what we focus so hard on.
For now you can just take a look at the inventory and see exactly which car dealerships are best for your choosing. The best buy here pay here dealer that offers you the in-house lending program the better chance you are able to get a vehicle regardless of your credit history. When your credit is not up to par you need a way to purchase the vehicle using financing from the dealership itself or else pay cash out right.
Address: 750 Main St Hartford, CT 06103