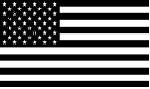 There is nothing more Southern than South Carolina and for this we like for customers to know we treat you like family. Treating someone like you want to be treated is the number one solution to many business issues. We love to be treated with first class on a beer budget and want all of our customers to feel the same.
The things that we have shown for some time may be that when you are in the market to buy a car you accidentally make purchases on impulse or emotion. While in some cases this is fine, however in other you can run into some really problems, especially in the used car buy here pay here market. Driving without a good quality warrant can hurt you in the present and future.
The way it can affect you in the present is by simply paying thousands of dollars out of pocket to purchase the warranty. In the future you can be hurt if you need to file a claim. Some warranty companies will put the blame on you and say you drove the car home or to the car repair garage without knowing there was an issue. Please make sure you always tow the vehicle to the car repair shop or else your warranty will be invalid.
Address:1591 Savannah Hwy, Charleston, SC 29407