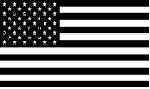 When you think of Oregon we have to take into how beautiful the state is. The trees and the green land makes you want to get in your vehicle and drive. However, if your challenge is finding a car than, you have arrived at the right location. There is basically no better place to find a good vehicle than going with a buy here pay here. The in-house program is second to none and for starters it is able to finance people no matter what kind of challenges they have gone through.
We like to think of ourselves as a solution pill for all stressful issues. In the car arena that is. But make sure you do your homework and understand what kind of car you want. Some used cars can come with some very expensive maintenance and don't even ask about the costs of repairs.
The domestic American cars will probably be your best fit if you are going with a used car because something is bound to happen if your car is outside its warrant period. Standard warrant period is about 100,000 factory limit. This limit is critical in order to get the repairs that may pop up at anytime during car ownership.
Address: 6400 SE Lake Rd, Portland, OR 97222