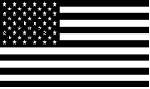 When people think of a great Midwest location for finding a good car Oklahoma rarely comes up. That is something that will change after people realize that some of the best mom and pop shop are made and created here. That is why so many businesses are moving here today. They understand that we are pro-business and want everyone to get a chance to find the most dedicated solution to all needs.
For everyone that cannot provide enough sales you can follow us on twitter to help give you some quick boost tips. As for our customers they can easily find most dealers that they are looking for on the next click. Just choose a city that best fits you and we can help answer questions. Some car dealers can be helpful however so feel free to use their number as well.
That can be somewhat a different meaning depending on who you talk to so proceed with caution whenever you visit a car lot. There are many car lots that want to eat you and everyone else that you bring for lunch. We are here to make sure this doesn't happen.
Address: 823 S Detroit Ave, Tulsa, OK 74120