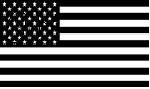 The true Buckeye state has some of the best cars in the area. For most you can settle and go with a used car or step up and purchase something a lot more affordable. Besides if you know cars or have been around for a while you can normally see that saving money going with a second hand buy here pay here will save you thousands. They are not the most fuel efficient because some of these cars are not equipped with a lot of tech upgrades but for now you will be able to get from one point to the next.
Solving the transportation issues is such a vital part of anyone's life that we made this our biggest contribution the land. For most I like to say we will do our hardest to make sure we are able to help you but if you do not have any steady verifiable income there is not much we can do.
As we travel across Ohio and discover other great dealers we will add them to our dealerships and hope that more and more buyer's will appreciate a top quality site to offer them a solution to their plan. Going to find a vehicle should never be a headache however if it is we would like to be the best medicine in business today.
Address: 4200 Regent St, Columbus, OH 43219