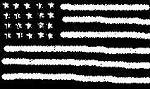 For most the main cause of getting a used car is saving money on your monthly car payment. The more you save the better opportunity you have to spend money on other thing you want or need. Some used cars also can cost you more money because of car repairs. Some car fixes range from $100 to $100000 depending on the part. Yes, that can be pricey and is also why the new car market thrives over the buy here pay here market. That 100,000 mile warranty is so very attractive.
If you do have these type of benefits then use them to your desire however for most of our customers we have to use a 3rd party company to cover for unexpected issues that may arise. For the deals that can be found on car insurance you can actually visit many other car insurance resources to compare rates. Our dealers can recommend you a couple good brands that may be able to save you some money.
We want you to leave our car lots with a very nice car but one thing is for sure is that the car must have full coverage in case of an unexpected issues that can occur at any time. Let's face it we live in a huge over coverage world and it feels so good knowing that you are insured for whatever may happen.
Address:744 Broad St, Newark, NJ 07102