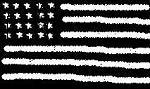 Even far up north we have a huge fan base of car enthusiast. With that being said you can be sure to find a pretty good car that does not have any drama that you may get from other dealerships. People actually treat their cars like family and when you get that sort of environment you are in the right place to find a good quality used car. This can be kind of excessive but for once we are pleased to see most people in our state able to own a vehicle.
Another thing is at times you will run a across a challenge with finding the buy here pay here car that is priced correctly. Some vehicles may be over priced do to so much care that has been take in the up keep of the car. After you check the Kelly blue book you may wonder if whether or not they are not being realistic. That is why we created this great useful resource.
On our site you can simply discover the deals without even needing to leave your home. We ask that you get approved before you set out for a test drive so that way a heart broke situation does not occur. We know and see that when you have your mind and heart on anything it can be a difficult thing when you are not able to get it.
Address:977 Elm St, Manchester, NH 03101