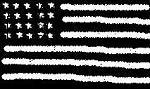 You can be sure that besides casinos Nevada has several great dealerships and car salesmen standing by to give you the up most best knowledge possible. Like everything in the world you would find a couple of bad apples. The apples sometimes linger when there are more good apples to replace the bad car salesmen instantly.
One of the first cars that we purchased was in Las Vegas and we are sure that by now we have some pretty good stories to tell you on what you can do to find a good car. Some will look in the newspapers and some will look online for a buy here pay here car. Without needing to leave your comfortable bedroom you can go to our site and begin finding the dealership that is willing to give the customer exactly what they need. Getting approved for the car loan first is the most significant benefit that we have.
These car loans vary depending on what type of situation you are in. They want to see that you have pretty good stable income and in some case bank statement that can show your deposits going in and out because you are maybe a tip earner. Whatever the case is we want you to feel comfortable and welcome to stop on by and say hello. Don't forget to look at the cars.
Address: 2350 South Jones Blvd Las Vegas NV 89119