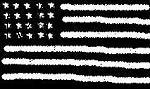 Some of the useful car lots throughout the state are not for everyone in fact if you are a family you may not want to be purchasing a two seat vehicle. There are several great benefits to having a mid-size car than what you may not get from a standard economy vehicle. Here in Nebraska you can find Ford, and Toyota competing for a crown at who has the best family size vehicle.
Even in the compact arena you can see fierce competition. Competition is great for the market and we want to see all potential buyers get the opportunity to show what they got when they have it. The better the market the more useful we will have a way to achieve all of our needs and create a better way for life going forward.
We always want to see a new businesses coming to our community especially in Nebraska with all of our great grain and farming resources. We want to drive the market with production and the family own business takes care of all the customers just like family. You can see that there are plenty of vehicles at these dealerships on the proceeding page and we hope that you are satisfied.
Address: 8045 L Street, Omaha, NE 68127