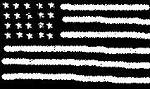 In the middle of the U.S. we have a great state that is vibrant and able to achieve what customers need in getting a nice auto. The customers that go to these dealerships are free to choose either a new car or old vehicle. Even if a vehicle is used that does not mean it isn't new. Some vehicle is certified and some may only have a few thousand miles on it which makes it in our terms newly used.
These vehicles also have the new car smell. You can to get this aroma unless the car is only a couple years or less used. Now that that is out of the way we hope that you are able to purchase as many cars as possible at the cheapest bargain. Some can be $1000 or as much as $50000 but you do not want to go overboard unless you are prepared to meet the monthly obligation each and every month.
The monthly payment on your vehicle does have some challenges on your monthly income spending limit because the money you have had to use to purchase other items are now going to be absorbed with your insurance and car payment each month. As you already know there can also be a way to refinance one of these buy here pay here vehicles to take advantage of most standard payment terms that can lower your overall obligation monthly.
Address: 315 Lemay Ferry Rd, Saint Louis, MO 63125