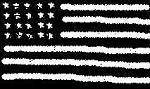 The great state of Kentucky has some very good ways to allow the average buyer purchase a new or used car without all the red tape and regulations. This will allow most cars to remain inexpensive at buy here pay here dealerships and deliver top quality to the market place. While nothing is perfect we try our best to make sure we are all able to do our best. Finding a car that is affordable and can still get you to and from one place to another has been a challenge for so many dealers.
This is why starting with a buy here pay here dealer can be one of the most significant resources that you can find throughout the state. The program has many possible structures in place to help buyers but if you do not have any kind of income you will not be able to get a deal. Your job is your credit and the longer time you have been on your job the better.
They also take into consideration your length of time at your same residence. You must have a stable place to live. Not having a home will be risky to the average car dealer at times of default. When most dealers look at your willingness to pay they also look into their willingness to collect their assets. You want to make sure the dealer is secure in case the tracking system may fail.
Address: 101 North 7th Street,The Normandy Building, Louisville, KY 40202