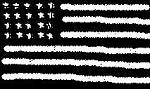 Most people think of the Indy and the entire famous driver's that has passed through this wonderful state. The car lots have plenty of memorabilia decorated all throughout and you are reminded whenever you visit Indianapolis. The good thing about being in such a car driven state is that you will find many car enthusiast that are very knowledgeable in driving a great top quality vehicle.
This will allow you to find the best car garages for repairs and the most awesome car salesmen that typically knows a thing or 2 about what type of American car is good and which one isn't you may run into some rookies from time to time but for the most part you can get a pretty good feel for the ones that are in love with their hobby. The buy here pay here dealerships has been here the longest and we have known that these dealers are plentiful in comparison to the new car dealerships.
This can be looked at as a good thing or bad however we do know that when you offer any product to the public, you have better deliver on quality or else your name will travel pretty fast. This is good especially because the internet can bring things viral in a very fast pace of time. So keep up the good work and I hope the consumer out there really appreciate when us car businesses are transparent.
Address: 1111 E. 54th St. Indianapolis, IN 46220