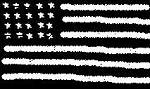 With some super benefits that the Idaho economy gets because of the great potatoes you can also find that they import and export other great items. The vehicles here are certainly well kept and are ready for consumers to take a liking to them. Some of the car dealers at the buy here pay here locations not only find that people leave happy but they also recommends their friends and family to their location.
Some will want to get a glass of Wine on a beer budget but while we think everyone deserves the best we like to keep everything as realistic as possible.
To say the least we know that when you just need a standard vehicle that is under $5000 and a payment less than $200 per month than you can honestly say that you have arrived at the right brick and mortar or website. That is our goal to be a one stop shop solution to most folks that are in the market to save hundreds or thousands of dollars on a used vehicle.
If a new car is your thing we love to earn your business but that is not our target market. We can certainly recommend you to a dealership that offers new vehicles. Some of the loans at this new car dealership are very difficult to get approved for unless you have very good credit and we know that some customers come back to us if they do not find what they are looking for.
Address: 6126 W State St.
Boise, Idaho 83703