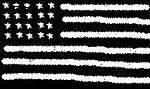 Florida is the most beautiful place to live to find top quality cars. Most cars are well kept due to the great weather that the State has to offer also due to the retirement community. The older folks do a lot better job in up keep for vehicle than compared to younger folks. They normally do not travel much and they also handle with car.
As you will browse several different locations throughout northern and southern Florida you can find that many great challenges are still there like finding a buy here pay here program that can give you a piece of mind. Finding a dealer that will finance you regardless of your credit scores is a great benefit after the financial crisis.
Not having access to a rich uncle may put you in the position to get a used car. Used cars are fine and also they can save you thousands of dollars. The reason why people do not think a used car saves them money is because at times they end up buying a bad one and also a vehicle without any engine or vehicle protection.
Address: 5401 South Kirkman Rd.
Orlando, FL 32819