Updates to the Buy Here Pay Here California Legislation:
Effective: Sept 29th 2012
1. We will need to provide a 1000 mile 30-day warranty to all buyers.
2. All dealers must disclose the fair market value including blue book value and any additional costs and fees above the fair market value.
3. We also must give all buyers not only the ability to make in-house payments but also payment via phone, computer or mail.
(This only applies to California Car lots but will soon make it's way throughout the United States)
Note*We will not list any car dealerships again until all of the car dealerships are in compliance with the: AB1447 & AB 1534.
When you car dealership comes in compliance please do give us a call 1-888-357-7779 so we can list your dealerships on this site. Thank You!
We are the only site offering "FREE" help to car dealerships that need to come in compliance with Governor Brown New Law. Just complete the contact form on this page and we will be more than happy to help you till January 2013.
[contact-form-7 id="1568″ title="Compliance Help for 2012 California Buy Here Pay Here Legislation"]
OTHER TOPICS BELOW:
Why should you purchase a car in the used buy here pay here car market?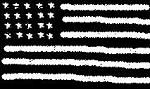 One of the most populated states in the world, California offers a wide range of car dealerships for mostly all kind of buyers. Some simply are only looking to pay $1000 for a car and then you have some willing to pay 1 million for a daily vehicle. One thing for sure is with the new regulation that went into effect from the new Brown administration is that you will have to pay more at most buy here pay here dealerships.
Nobody wants to pay more for a car but when there is a new body like the consumer protection agency regulates what these kinds of car lots are doing can increase registration fees and other taxes. Most taxes are passed on to the car buyer and some car salesmen attempt to eat the fees if their overhead costs can allow them to. But, for most you will bear all the costs and fees when you go down to the DMV to get the car transferred to your name.
The best way to purchase a vehicle if you have the money and the credit is to purchase a car that comes with a 6 year warranty and also have up to 100,000 miles in bumper to bumper coverage. While this can be expensive you may consider other options like finding a very good mechanic that can handle the car repairs. We like you to try and go with a domestic vehicle because the costs can be cheaper and the repairs more realistic when you are in need.
Corporate Address:4235 Walnut St Baldwin Park CA 91706